Enhance Your Concrete Floors
So Many Finishes and Colours to Choose From
Epoxy Coatings
Solids, Flake or Metallic Epoxy Flooring Systems
Mountainview Epoxy offers the highest quality epoxy flooring systems available. Our team is highly experienced and knowledgeable in all aspects of epoxy floor systems. When discussing the different types of epoxy floor coatings with home and business owners, we always take the time to make sure they understand the different types of epoxy floor coatings.
100% Solids Epoxy Coatings
We use only 100% solids epoxy which is a resin mixed with hardener, without any water or solvent additives. No additives results in the thickest and strongest floor coating possible.
These floors can withstand any abrasion, scratches or chipping, without loosing their appearance. Some companies offer water based and solvent based epoxy floor coatings, however these are thinner layers that do not possess the same degree of durability and resistance.
Our 100% solids epoxy is ideal for labs, hospitals, doggy day cares, homes, showrooms, car dealerships, auto shops, garages, retail stores and much more.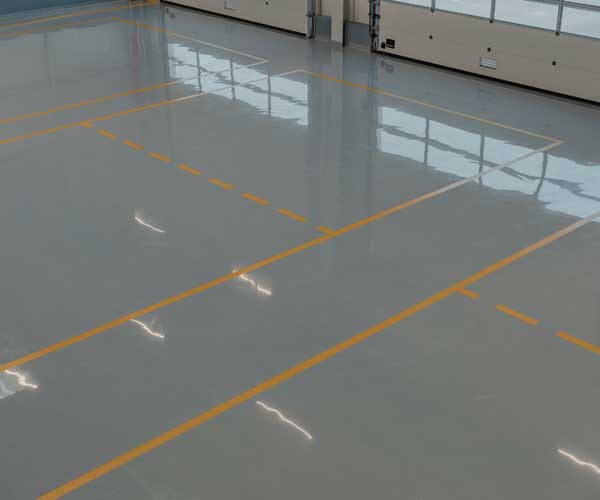 Epoxy Flake Flooring
Epoxy flake flooring is the strongest and most decorative epoxy flooring solution available. We use a mixture of 100% solids epoxy, a layer of vinyl flakes, and a urethane topcoat for a durable, long lasting flooring system. Once completed your epoxy flake floor with be very attractive and be resistant to harsh weather, water spills, chemicals, stains and UV rays.
Indoor & Outdoor Usage – Due to the UV stable topcoat and waterproofed primer, your epoxy flake floor is well suited for indoor and outdoor uses, such as patios, pool decks, driveways and garages. Garage Floor Epoxy
Available in a variety of shapes and sizes, epoxy flakes can be blended into the epoxy in many different ways, making your floor truly unique.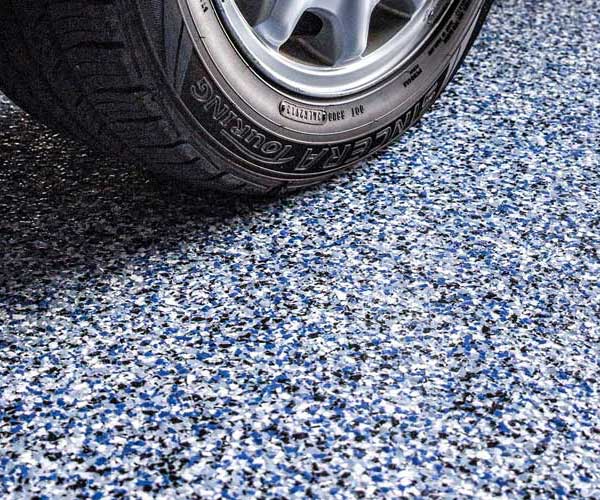 Metallic Epoxy Flooring
The metallic epoxy floors we install are highly attractive and durable. Using 100% solids epoxy, we use a multi-layered floor system that incorporates metallic pigments mixed with clear epoxy. As the epoxy cures the pigments move to create unique patterns.
Metallic floors are not just cosmetically appealing, they present various benefits including being antimicrobial and anti-slip. This type of epoxy flooring is ideal where sanitation is essential, such as restaurants, hospitals and dog kennels.
Our metallic epoxy flooring is hard-wearing, durable, easy to maintain, scratch and chip resistant, pet friendly and chemical resistant. These stylish floors are often used in residential garages, homes, commercial facilities and showrooms.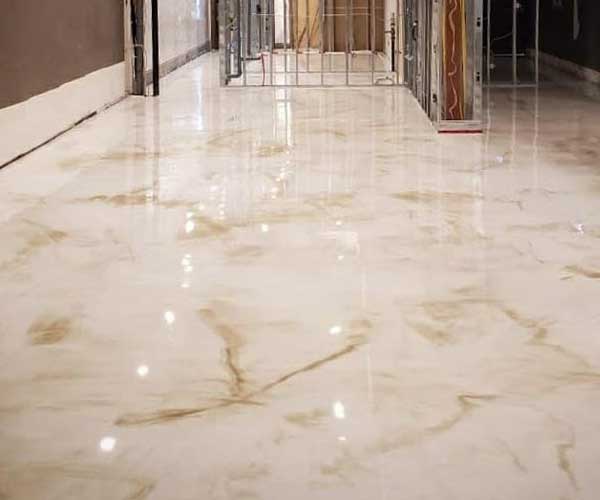 Have a question or want to book an appointment? Get in touch today!