Colours & Finishes
Attractive, Affordable Concrete Flooring Solutions
Decorative Coatings, Solid Colours, and Metallics
Find a Colour and Finish That's Right for You!
Mountainview Epoxy offers decorative coatings that will enhance the ergonomic and aesthetic qualities of any environment. The materials we use provide beautification and utility to commercial, industrial, institutional and residential surfaces. Designers, architects, and home owners are inspired by the innovative patterns and textures produced by our materials.
Mountainview uses only proven flooring products such as those provided by Sika and Chemtec, two specialty chemical companies that are leaders in supplying superior floor solutions for various industries.
Decorative Coatings for Concrete Floors
Click Images to View Pattern and Colour Options
Solid Concrete Flooring Colours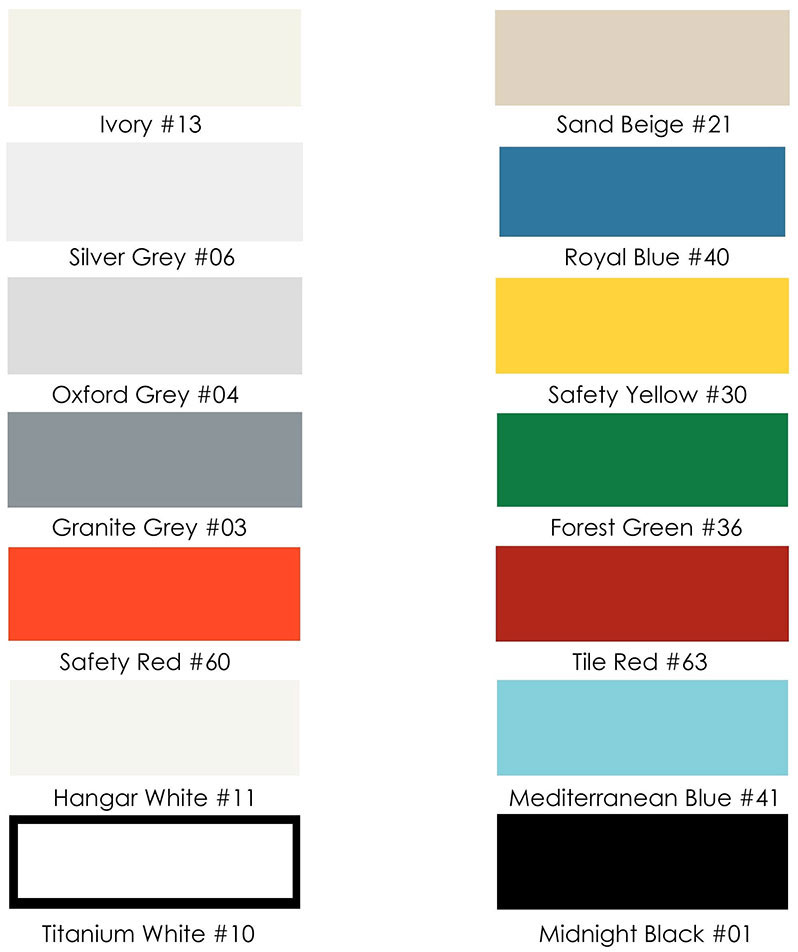 Popular Metallic Epoxy Flooring Options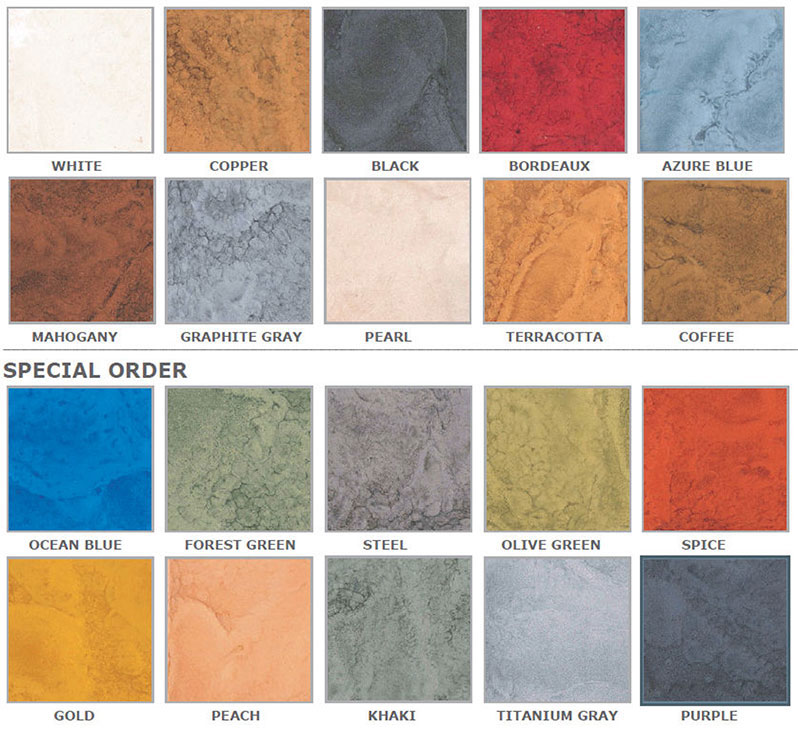 Whether it's a decorative coating, solid colour, or epoxy metallic look you're after, we can provide a finish you'll love. There are endless creative techniques that can be used to create a unique floor you'll be proud of. You can choose to use one solid color or create a decorative pattern using several colors in order to create an attractive and durable flooring solution. When it comes to epoxy, no matter what colour or pattern you select you can be sure it will be a 100% Solid Epoxy Flooring System. Guaranteed!
Service Area
Our service area for garage epoxy flooring installations includes: London Ontario, Brantford, Kitchener, Cambridge, Waterloo, Hamilton, Guelph, Stratford and all of the smaller communities in and around these locations.